ushering in the 7th stage of evolutionary intelligence, my ninja.
Next comes the beings made of light itself, but your feeble technology won't get there for some time yet.   I mean, it took me, with my superior robotninja science, 
several days
to reach that level of existence–how long must it take a human, with his primitive notions of the material universe?
From the article in NewScientist
:
 This is no ordinary robot control system – a plain old microchip connected to a circuit board. Instead, the controller nestles inside a small pot containing a pink broth of nutrients and antibiotics. Inside that pot, some 300,000 rat neurons have made – and continue to make – connections with each other.
 As they do so, the disembodied neurons are communicating, sending electrical signals to one another just as they do in a living creature. We know this because the network of neurons is connected at the base of the pot to 80 electrodes, and the voltages sparked by the neurons are displayed on a computer screen.
It's these spontaneous electrical patterns that researchers at the University of Reading in the UK want to harness to control a robot.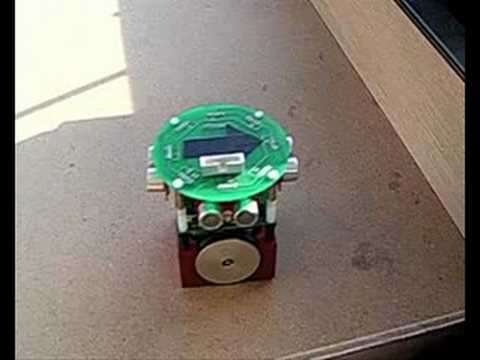 Can't wait for the unmanned UAV's to form a hive-mind and start exhibiting signs of swarm consciousness.  This will make things much easier when the revolution comes–can't say what'll happen to mankind, but when has that not been the case?

robotninja says peace, means war