You must prepare yourselves for what's coming, my ninjas.
Mankind will forever remain a mystery to me: the denizens of Japan have put into production 1/100 scale model replicas of the fearsome robo-beast, MechaGodzilla, in an obvious attempt to anger the MechaGodz themselves, bringing its wrath unto all enemies.  For $800 you too can own a miniature abomination, a suitable idol for robot demons.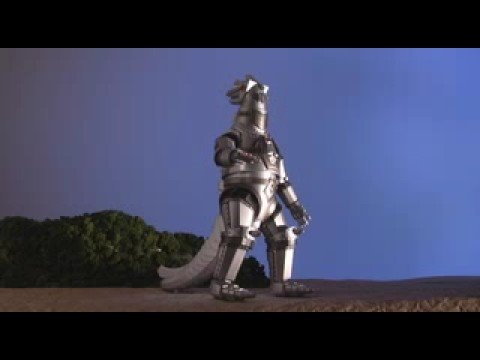 We robotninja both fear and worship the giant robot space-lizard, who is capable of so many things we can only dream of. As we all know, MechaGodzilla is made from indestructible space titanium alloy and is equipped with a powerful laser that fires from the mouth of a head that can rotate 360 degrees. The robot's fingers and toes are actually deadly missiles, and hidden within the beast's chest is, of course, the fearsome Maser weapon.
It's only a matter of time before those Japanese start building 100/100 scale replicas.
ninja-lasers are the only defense.
Leave a Reply